Did Jeffrey Dahmer Have an Accomplice?
Note: This post will not go into the detail of each Dahmer victim. Instead a brief summary will be provided before getting into the question that is being posed: Did Jeffrey Dahmer Have an Accomplice?
Brief Summary
Jeffrey Dahmer was born May 21, 1960. He was one of the most gruesome serial killers in American history. He drugged, raped (unconscious and corpse), murdered, dismembered, and ate his victims. He kept their body parts and skeletal remains in his apartment in a 60 gallon drum filled with acid, a file cabinet, freezer and refrigerator. He also kept Polaroid pictures of their body parts and corpses cut open. From 1978 to 1991, Dahmer killed 17 male victims.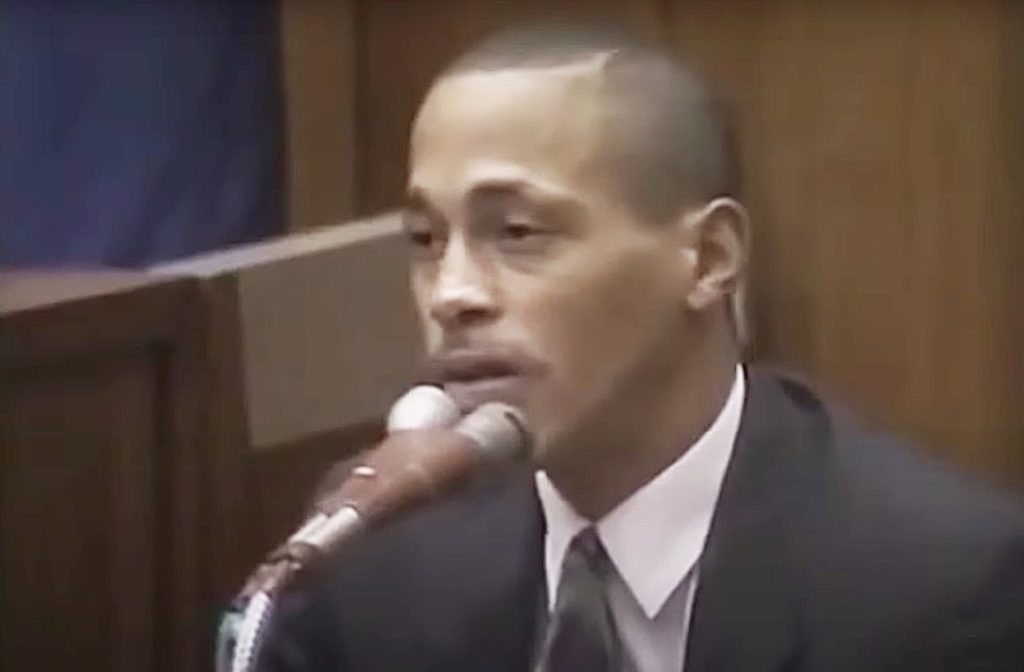 Dahmer was arrested in July 1991 after Tracy Edwards escaped his apartment and flagged down the cops. Tracy met Dahmer at the Grand Avenue mall in July 1991. Dahmer offered him $100 to take pictures. He told many of his victims he was a photographer. The two went to Dahmer's apartment. Long story short, Tracy was handcuffed on one hand while Dahmer held a large knife to his side. He punched Dahmer in the face with his free hand and ran out of the apartment building. Tracy flagged down a police car and told them what happened. The police escorted Tracy back to Dahmer's apartment. An officer checked his bedroom and found pictures of dismembered bodies. Another officer checked the fridge and saw a human head. Dahmer was arrested. In 1994, Dahmer was murdered in prison by inmate Christopher Scarver.
Earlier Years
Dahmer grew up in Bath, Ohio. He moved to Milwaukee in 1982 and lived with his grandmother in West Allis, WI until 1990. He went on to rent an apartment at the Oxford apartments in Milwaukee, which is where he murdered most of his victims. Three were murdered in his grandmother's home.
When Dahmer was 4 years old, he had a double hernia surgery. When he was 17, he was left home alone for three months. His mother, Joyce Dahmer, moved out of their home and took his younger brother, David, with her. She moved to Wisconsin before later relocating to Fresno, California. Dahmer's father, Lionel Dahmer, was away with his mistress. While Dahmer was home alone he murdered his first victim, 18 year old Steve Hicks. Dahmer beat Hicks to death with a barbell, shattered his bones, and spread them in his backyard.
Lionel had a Ph.D. in chemistry and worked as a Chemist. He taught elementary school aged Dahmer how to use chemicals as well as dissect and dismember roadkill. It became an obsession and demented "hobby" for Jeffrey. This "hobby" turned into human subjects instead of animals.
Lionel made Dahmer join the military in 1979. He was stationed in Baumholder, Germany. While there, he worked as an Army Medic. He was discharged in 1981 due to alcoholism. While serving in the military, Dahmer repeatedly drugged and raped two men (that the public knows of), Preston Davis and Billy Capshaw. Both men say they informed others of what was happening, but nothing was done about it. Although Dahmer was discharged for drinking, he still managed to get an honorable discharge.
August 1982, Dahmer was arrested for indecent exposure at the Wisconsin State Fair and fined $50.
August 1986, Dahmer was charged with disorderly conduct after masturbating in front of two 12 year old boys. He was sentenced to one year probation and counseling.
In 1988, Ronald Flowers met Dahmer while sitting in his car after his battery died. Dahmer offered him help. He told Ronald his car was at his grandmothers house. They took a taxi cab together and he offered Ronald a cup of coffee laced with drugs while he looked for his non existent car keys. Ronald woke up the next day in the hospital with no memory of how he got there. The nurse told him he had an overdose. Ronald noticed bruises on his body and his boxers were on inside out. He noticed his jewellery was missing as well as the cash from his wallet. After leaving the hospital he went to the police station and filed a report. He told them where Dahmer lived and what happened. The police did nothing.
After Dahmer's arrest in 1991, he confessed to killing:
June 18, 1978: Steven Hicks, 18
November 20, 1987: Steven Tuomi, 24
January 16, 1987: Jamie Doxtator, 14
March 24, 1988: Richard Guerrero, 25
March 25, 1989: Anthony Sears, 26
May 20, 1990: Raymond Smith (also went by "Ricky Beeks"), 33
June 1990: Edward W. Smith, 28
September 1990: Ernest Miller, 22
September 24, 1990: David C. Thomas, 23
February 18, 1991: Curtis Straughter, 18
April 7, 1991: Errol Lindsey, 19
May 24, 1991: Anthony "Tony" Hughes, 31
May 27, 1991: Konerak Sinthasomphone, 14
June 30, 1991: Matt Turner, 20
July 5, 1991: Jeremiah Weinberger, 23
July 15, 1991: Oliver Lacy, 23
July 19, 1991: Joseph Bradehoft, 25
Did Dahmer Have an Accomplice?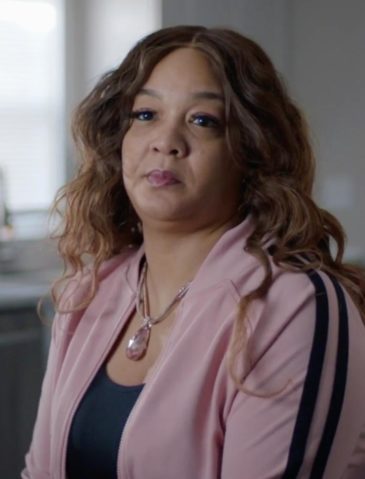 In May 1991, Nicole Childress tried to save 14 year old Konerack Sinthasomphone after seeing him naked and staggering in the streets. He had briefly escaped Dahmer's apartment after he was left alone while Dahmer went to get beer from the store. Dahmer had drugged and raped Konerack. He also had drilled a hole in his head and poured chemicals in it in as an attempt to put him in a zombie like state.
Nicole called the police and shortly after they arrived the two cops took the incoherent Konerack back to Dahmer's apartment. Dahmer told the cops that Konerack was his 19 year old lover that had too much to drink. Dahmer killed him after the cops left. The two cops, John A. Balcerzak and Joesph Garbrish eventually received promotions within the department.
During an interview with Shaker's Milwaukee, Nicole says she received death threats. After notifying the Milwaukee police about the threats, Nicole says a detective told her to "stay out of it because Dahmer had an accomplice."
Pay Attention to these facts:
1979 – He repeatedly raped two men (that have spoken out publicly) while in the military without being punished.
1979 – He received an honorable discharge.
1986 – He was banned from a bath house in Milwaukee after drugging several men who also reported their experiences to management.
1988 – The Milwaukee police did not look into Ronald Flower's report.
1991 – The apartment management ignored the smell of decaying bodies the entire time he lived there.
1991 – Milwaukee police took 14 year old Konerack back to Dahmer's apartment although he was bloody, bruised, naked, and incoherent.
Conspiracy Theory
According to author David Mcgowan, mind control is used in the military (amongst other places) to create programmed assassins. One of the killers he believes was programmed to kill is Dahmer.
Mcgowan believes Dahmer was allowed to get away with the 17 murders (as well as murders not reported to the public) because he was a mind control victim that was being surveillance by the government.
For the more than a year and a half while Dahmer was in Germany, within about a 50 kilometer radius of the base there were perhaps a dozen mutilation murders, apparently ending after Dahmer left, writes TheCrimeMag.
The recent Netflix series, Monster: The Jeffrey Dahmer Story has peeked the interest of many. For years, some have suspected that Dahmer may have killed more people than he confessed to. Dean Vaughn was found dead in his apartment in the Oxford Apartments, but his death was not publicly connected to Dahmer. Mcgowan has suspected that Dahmer was responsible for killing 6 year old Adam Walsh, the son of TV show host John Walsh.
Dahmer lived in Miami, FL for six months in 1981. He rented a room at a motel and worked at a sandwich shop, Sunshine Subs. The manager of the shop, Ken Haupert, gave Dahmer a job after seeing him digging through the dumpster. He also helped Dahmer get a motel room at the Bimini Motel, according to South Florida Gay News. Dahmer would often arrive to work drunk, which led to him being sent back to his motel room to try again the next day.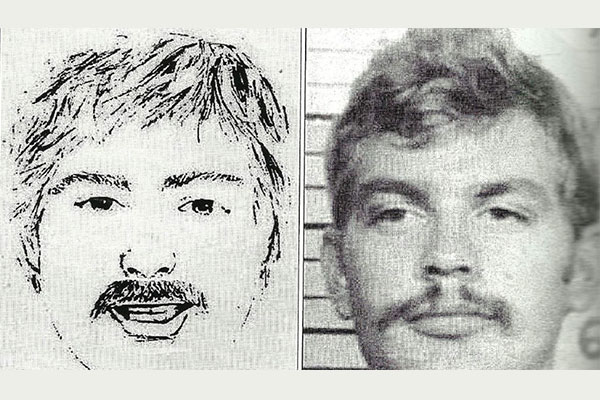 In July 1981, Adam Walsh was abducted from Sears department store in Hollywood, FL while shopping with his mother. Adam's head was found in a canal two weeks after his disappearance.
According to retired FBI agent, Neil Purtell, Dahmer murdered Adam Walsh. "Purtell said in an interview that local police were determined to pin Adam's slaying on another drifter, Ottis Toole," according to Radar Online. "Police agencies are like the military when they have a mindset," he said.
Radar Online writes:
Purtell was one of the first investigators on the scene when Dahmer was busted in Milwaukee on July 22, 1991. His apartment was littered with human heads and other human remains.
"When I arrived on the gruesome scene with a local detective, we both looked at each other and whispered… 'Adam,'" he said in an interview.
Was Dahmer's father his handler? Why was Dahmer allowed to get away for so long? Was it negligence of a racist police department? Or was it deeper that? Why did the detective tell Nicole that Dahmer had an accomplice?
Post your thoughts
© 2011 – 2023 TheAfroLounge.com. All Rights Reserved. Unauthorized use and/or duplication of this material without express and written permission from this blog's author and/or owner is strictly prohibited. Excerpts and links may be used, provided that full and clear credit is given to TheAfroLounge.com, with appropriate and specific direction to the original content.