Satan and Show Business: What Happened to These Actresses?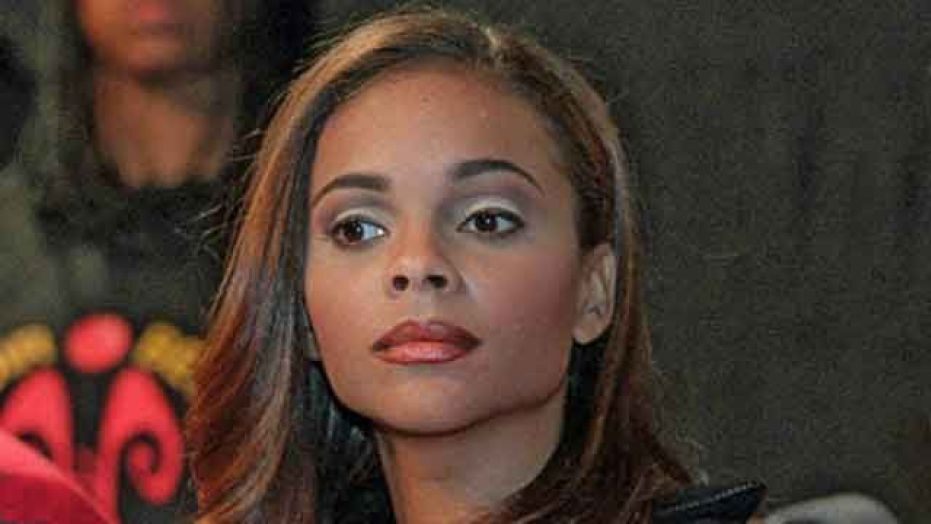 Three of the actresses (and youngest female cast members) from the 90s sitcom In The House turned to hard drugs after the show was cancelled twice. The first two seasons aired on NBC. The second two seasons aired on UPN.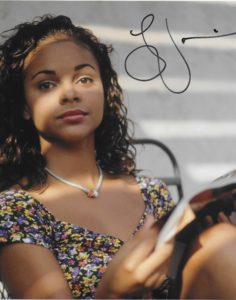 Lark Voorhies started as a child actress on the hit sitcom Saved by the Bell, which ran from 1989 to 1993. Lark was 14 when the show first aired.
In the House ran from 1995 to 1998. After the show was cancelled, Lark made a few appearances on small productions later to disappear from the scene.
In 2006, Lark reemerged in the headlines after she sued the National Enquirer for publishing a story about her alleged addiction to cocaine.
In 2008, she reemerged again and it looked as though she had been through some tough times.
Like Lark, Maia Campbell was arguably one of the most beautiful women on television. Maia started at age 17 with a one line role in the 1993 movie Poetic Justice. She is most known for her role on In The House.
Back in 2007, Philadelphia News reported that the actress was on the run for a stolen car:
Phila Daily News Mon May 14, 2007
Dan Gross | Accused actress Maia Campbell reportedly skips town. ACTRESS Maia Campbell has skipped town, says a source close to Campbell. We reported May 3 that days earlier she was accused in a police report of stealing a man's Jeep in Germantown. Last month, the 30-year-old daughter of author Bebe Moore Campbell, who died of brain cancer in November, was present when police swept a drug house on the 6300 block of Chew Avenue, according to a police source.
Campbell, who co-starred with LL Cool J on the series "In the House," has long battled drugs and bipolar disorder, sources say. Her mother's last novel, "72 Hour Hold," centered on a woman dealing with bipolar disorder.
Campbell had been floating around Germantown recently and was not in a good way, according to several people who saw the actress.
Several months ago, a woman believed to be Campbell appeared naked and singing an Ashanti song in a video clip posted on mediatakeout.com. The site alleges Campbell made the video in exchange for crack cocaine.
LL Cool J, through his management, declined to provide any words of encouragement to the actress, who has also been seen in videos for Tyrese, Fat Joe and former Center City resident Lil' Kim.
Although there were several reports and videos, Maia fans were is in disbelief until a video of her surfaced on Youtube. In the video, Maia appeared to be in bad company. The video gained the attention of many. Other videos of her high, disorientated and walking the streets of Los Angeles were uploaded to YouTube shortly after.
In 2012, Maia appeared on Iyanla Fix My Life. It seemed as though she wanted to get help for her drug addiction and bipolar disorder.
Shorty after the airing of the show, Maia appeared on video asking for crack cocaine. A sex tape even emerged of the actress.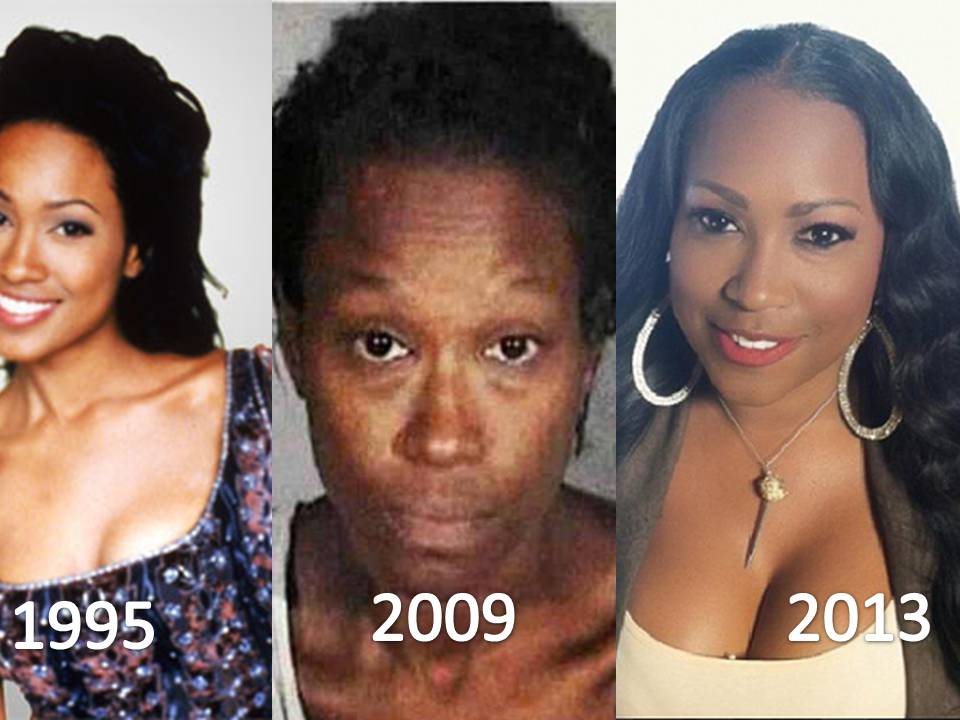 Gabrielle Carmouche was also an actress on the sitcom In The House. Her acting career started in 1992, but she is most known for her reoccurring role on In The House.
Like Lark and Maia, Gabrielle also turned to drugs. She was last seen on the TV show, Hell Date back in the early 2000s. Her behavior on the show was odd.
There is not much information on Gabrielle, but she does have a twitter and this is the picture she used: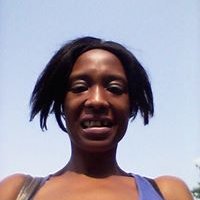 Lark and Maia were known for their looks and both appeared in music videos in 90s. Why aren't these women revealing when and how they got addicted to drugs? It seems odd that these women would destroy their own careers during their heightened success.
© 2011 – 2023 TheAfroLounge.com. All Rights Reserved. Unauthorized use and/or duplication of this material without express and written permission from this blog's author and/or owner is strictly prohibited. Excerpts and links may be used, provided that full and clear credit is given to TheAfroLounge.com, with appropriate and specific direction to the original content.