Trans Models In 90s Hip Hop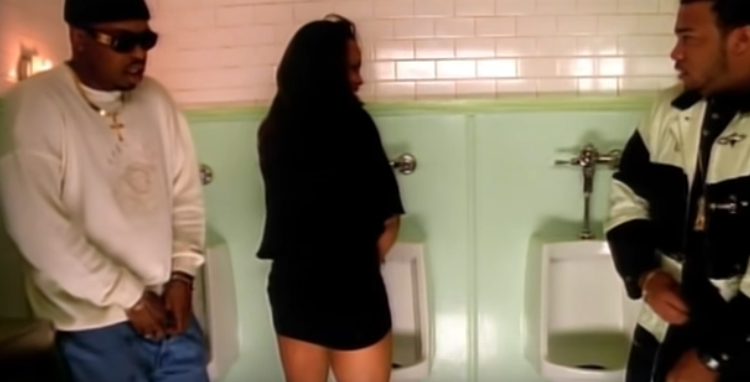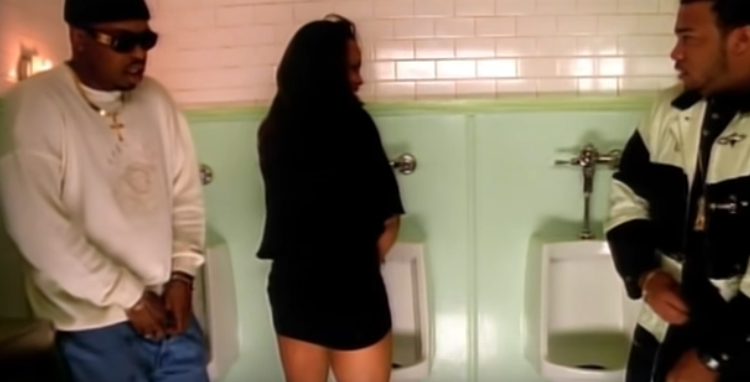 Legendary television director Choke No Joke revealed that transgenders mingled in hip hop circles back in the day. This information might be shocking to some as the hip hop community seemed to be anti homosexuality for decades.
The music videos "Flava In Ya Ear" by Craig Mack and "Big Poppa" by Notorious B.I.G. were huge hits on the music charts in the early 90s. The lead model in both of these videos is transgender (according to Choke No Joke). The model was also featured in Notorious B.I.G.'s video, "Warning."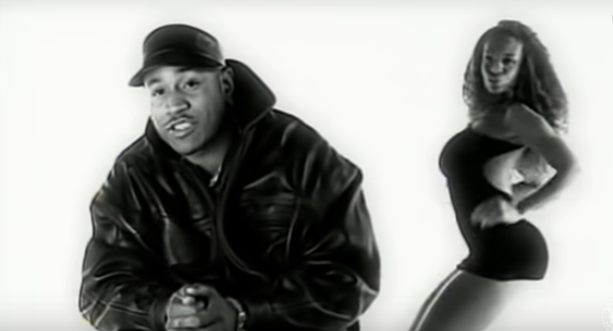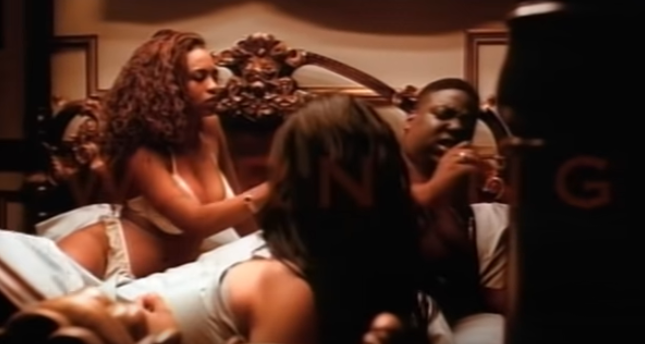 The models name, according to Choke No Joke, is Shamika. Shamika was allegedly murdered by an ex lover. After doing research, it appears that Shamika being transgender was revealed back in 2011 on internet forums. However, Shamika's name was unlisted.
The Plastic Agenda & Blurred Lines
Plastic surgery is being promoted to blur the lines visually between natural women and transgenders. Transgenders have been getting plastic surgery for decades to mimic the curves of a woman. However, there has been an increase in plastic surgery with women as social media has pressured them into getting unnecessary procedures. Ask yourself: why is plastic surgery being promoted? This blurred line causes "sheeple" to prefer fake over natural.
Entertainment Industry
Toni Newman, a transgender author and former prostitute, wrote about high profiled clients that solicited transgender prostitutes. One of them included rapper and actor LL Cool J.
Toni said in an interview with Datzhot:
"The encounter with LL Cool J was a one time encounter. I serviced LL Cool J, I knew it was LL Cool J and he knew I was transgender. It was like any other encounter I have had. I got paid…We never spoke again."
Toni says comedian and actor Eddie Murphy would frequent the Meat Packing District in NYC for transgender prostitutes:
"I saw Eddie Murphy 15, 16 years ago pick up friends of mine in New York City. He paid very well. Several transgender friends of mine who I saw get in his car, I also saw them get out of his car with several hundred dollars. I know for a fact Eddie Murphy, since 96, has been utilizing transgender prostitutes."
Toni also serviced New York DJ Mister Cee 3 to 4 times a week. Mister Cee has come out as being gay in recent years after being arrested in 2013 for agreeing to sex with an undercover officer. Mister Cee and Notorious B.I.G. were very close friends.
According to record producer Quincy Jones, comedian and actor Richard Pryor had an affair with actor Marlon Brando. During an interview with Vulture Magazine, Quincy referred to Marlon as "charming":
"He'd f–k anything. Anything! He'd f–k a mailbox. James Baldwin. Richard Pryor. Marvin Gaye."
Richard Pryor's ex wife, Jennifer Pryor, says it was true and that Richard's bisexuality was common knowledge amongst friends.
The Mysterious Death of Shalimar Seiuli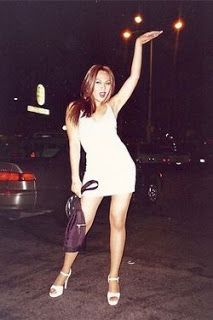 On May 2, 1997, transgender prostitute Shalimar Seiuli was approached on Santa Monica Blvd by a Land Cruiser driven by Eddie Murphy. Shalimar got into the SUV to service Eddie. The vehicle was quickly pulled over by the police. Eddie told the cops he was giving Shalimar a ride, however, Shalimar was arrested for warrants. The story made headlines the following day.
Shalimar was found dead April 22, 1998. Its reported that Shalimar fell from the 5th story of "her" apartment building. Its reported that Shalimar was working on a tell all book detailing encounters with Eddie.
Gay Agenda
Up until 1973, homosexuality was listed as a mental disorder in the Diagnostic and Statistical Manual of Mental Disorders. Lecturer Dr. Umar Johnson argues that homosexuality is used as a population control strategy, which started in 1973 under the Rockefeller World Population Council. He says Planned Parent Hood International and the Rockefeller World Population Control Council decided it would be best that homosexuality be propagated in the black community as a healthy lifestyle choice. In 1974, Dr. Henry Kissinger created a national security memorandum called NSSM2000, a document that looks specifically at strategies to control the black population rate across the world ( with birth control, healthy sexual practices and a alternative lifestyle modifications). Nigeria and America along with other African countries were listed as targets. Dr. Johnson believes homosexuality is indeed a mental disorder that can be cured.
There is much sensitivity to gay rights, but what about the biological women and men who are offended when a male demands he is a "she" or a female demands she is a "he"? You are the gender you were born.
For those that believe in the scriptures: Lev. 18:22 says, "You shall not lie with a male as one lies with a female; it is an abomination."
© 2011 – 2023 TheAfroLounge.com. All Rights Reserved. Unauthorized use and/or duplication of this material without express and written permission from this blog's author and/or owner is strictly prohibited. Excerpts and links may be used, provided that full and clear credit is given to TheAfroLounge.com, with appropriate and specific direction to the original content.