Al Sharpton Exposed As Being an FBI Informant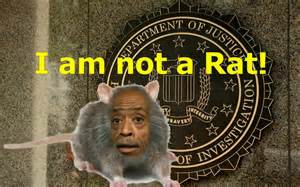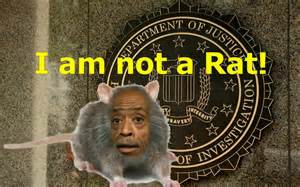 Originally posted April 20, 2014
TheSmokingGun.com has published a lengthy article using FBI files to expose Reverend Al Sharpton as being an FBI Informant/Agent. The article says Sharpton went by the code name CI-7. According to the article, Sharpton was used to help take down Mobsters and others. Sharpton is said to have tried to set up Don King, Assata Shakur and Sylvia Rhona.
Sharpton was a cocaine dealer that was caught on tape negotiating a coke deal. Rather than face criminal charges, Sharpton agreed to become a snitch for the FBI.
The Smoking Gun writes:
A lengthy investigation by The Smoking Gun has uncovered remarkable details about Sharpton's past work as an informant for a joint organized crime task force comprised of FBI agents and NYPD detectives, as well as his dealings with an assortment of wiseguys.
Beginning in the mid-1980s and spanning several years, Sharpton's cooperation was fraught with danger since the FBI's principal targets were leaders of the Genovese crime family, the country's largest and most feared Mafia outfit. In addition to aiding the FBI/NYPD task force, which was known as the "Genovese squad," Sharpton's cooperation extended to several other investigative agencies.
TSG's account of Sharpton's secret life as "CI-7" is based on hundreds of pages of confidential FBI affidavits, documents released by the bureau in response to Freedom of Information Act requests, court records, and extensive interviews with six members of the Genovese squad, as well as other law enforcement officials to whom the activist provided assistance.
Like almost every other FBI informant, Sharpton was solely an information source. The parameters of his cooperation did not include Sharpton ever surfacing publicly or testifying on a witness stand.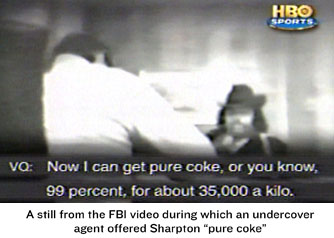 Sharpton says he was "the cat that got the rat." He says, "In my own mind, I was not an informant. I was cooperating with investigations." Now that this information has been released, many wonder if the Italian mob is going to seek retaliation against Sharpton.
It's been said that the government hand picks it's black leaders.
© 2011 – 2023 TheAfroLounge.com. All Rights Reserved. Unauthorized use and/or duplication of this material without express and written permission from this blog's author and/or owner is strictly prohibited. Excerpts and links may be used, provided that full and clear credit is given to TheAfroLounge.com, with appropriate and specific direction to the original content.