What Really Happened to Alori Joh?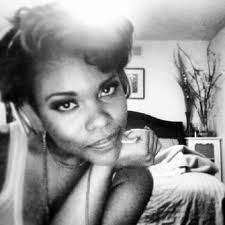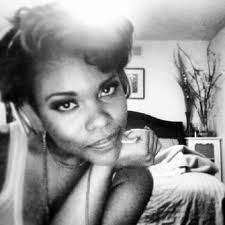 Originally posted on November 22, 2013
West coast native Alori Joh (Lorianna Johnson) was an R&B singer that was affiliated with Top Dawg Entertainment. She was known mostly for her collaborations with the label's artists, Kendrick Lamar, Ab-Soul and School Boy Q. She was also the long time girlfriend of Ab-Soul.
On February 7, Alori's sister, Sydney Holloway, contacted Ab-Soul via Twitter to inquire about Alori's whereabouts. Ab-Soul responded saying he was "worried" as well. A day later, Holloway posted this message on her Twitter:
"I have never felt so much pain in my life , I lost my only sister . I feel like my heart has been riped out of my chest."
"Man, my heart hurts & I can't sleep . I still don't believe it . Thank you everyone I appreciate the prayers, God is still on the throne (:"
Schoolboy Q posted this on his Twitter:
"smoking one for alori JoH…………. peace Homie."
It was reported on February 6, 2012, that the body of an unidentified woman was found dead near a radio tower in Rancho Dominguez, CA. On February 8, it was revealed that the body was Alori Joh. A coroner confirmed it was suicide. It was reported that Alori climbed up the radio tower and jumped to her death.
The picture below is not the actual radio tower, but is it even possible to climb one?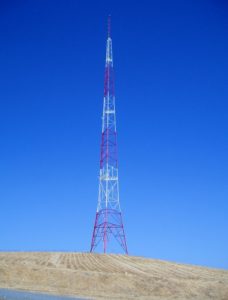 Kendrick said during an interview that he was in the studio when he heard about her death. He said, "It threw me all the way off because you in the vibe, you in good spirits. You making records then you hear some devastating news like that, it sits you back for a second. What I had to do was basically gather myself and try to stay focused. Continue to move with what she was pushing, and that was being a star and an entertainer. So when I thought about that I hopped back in that booth and I continued going."
Since Alori's death, Kendrick has reached stardom. He signed with Dr. Dre's record label, Aftermath Entertainment, back in 2011 and released Section.80. In 2012, he released his second album with Aftermath titled, Good Kid, M.A.A.D. City. In 2013, MTV crowned Kendrick Lamar the #1 Hottest MC in the Game. He won five awards at the BET Hip Hop Awards including, Lyricist of the Year, Album of the Year and MVP of the Year. He also appeared on the cover of GQ magazine The Men of the Yearissue in which they call him "the next king of rap".
Ab-Soul wrote a very touching song about Alori called Book Of Soul. In the song, he says:
"Seven whole years, seven whole years
It was supposed to end with our grandkids
Luckily for me I'm used to being cut short
But I'm such a nice guy, why Lord?
Why Lori? Why'd you have to take her from me?
Guess you needed your angel face for all of heaven to see
Your picture still on my mirror and it's so scary
I swear I still ain't looked at your obituary
So now I'm so doped up I think I'm flying
I hope the spliff will never finish
I guess the Mayans wasn't lying
2012 my world ended
You used to say that I could see the future
You was wrong, cause you was in it"
There is still some speculation surrounding her death. Some suggest she didn't commit suicide, but was murdered. Many have questioned why someone on the verge of stardom would suddenly waste their life away. Professor Griff, author and member of the legendary hip hop group Public Enemy, claims in order for an entertainer to become very rich and famous, someone is "blood sacrificed".
What really happened to Alori Joh?


© 2011 – 2023 TheAfroLounge.com. All Rights Reserved. Unauthorized use and/or duplication of this material without express and written permission from this blog's author and/or owner is strictly prohibited. Excerpts and links may be used, provided that full and clear credit is given to TheAfroLounge.com, with appropriate and specific direction to the original content.