Wisconsin Principal Attacks Student Rips Out Her Braids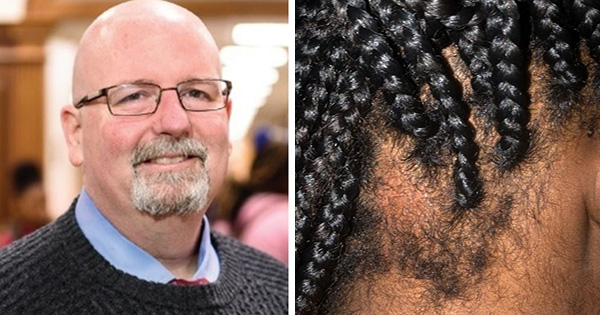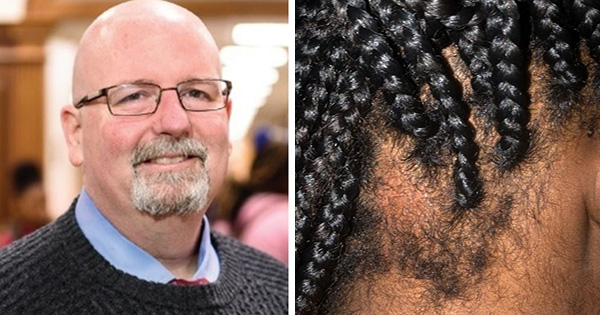 Rob Mueller Owens, principal at a Whitehorse middle school in Madison, WI attacked an 11 year old black student and ripped out several of her braids.
Black News reports:
The girl's mother, Mikiea Price, said her daughter called her on February 13 to tell her about the incident. The girl reportedly told her she and her classmate sprayed perfume on themselves in the bathroom before returning to class. The smell apparently activated their teacher's allergies so she asked who sprayed perfume but no one admitted.
The teacher then asked Mueller-Owens to come in to handle the situation. When the girl eventually admitted she sprayed perfume, she was asked to leave the classroom.
However, as she was walking out of the classroom, Mueller-Owens allegedly began pushing her out, causing her to hit a row of lockers. He also stayed on top of her for about 15 seconds after losing his balance.
The incident was caught on a surveillance video described by Price as a "very disturbing sight to see." But the video won't be publicly released until an investigation is completed
Price doesn't know exactly how the braids were pulled out, but her daughter was holding three braids in hands and now has a bald spot.
Mueller Owens visited the white house in 2015 for his restorative justice work. He has been placed on leave and banned from returning to Whitehorse Middle School.
© 2011 – 2023 TheAfroLounge.com. All Rights Reserved. Unauthorized use and/or duplication of this material without express and written permission from this blog's author and/or owner is strictly prohibited. Excerpts and links may be used, provided that full and clear credit is given to TheAfroLounge.com, with appropriate and specific direction to the original content.