What Does Marvin Gaye and R. Kelly Have in Common?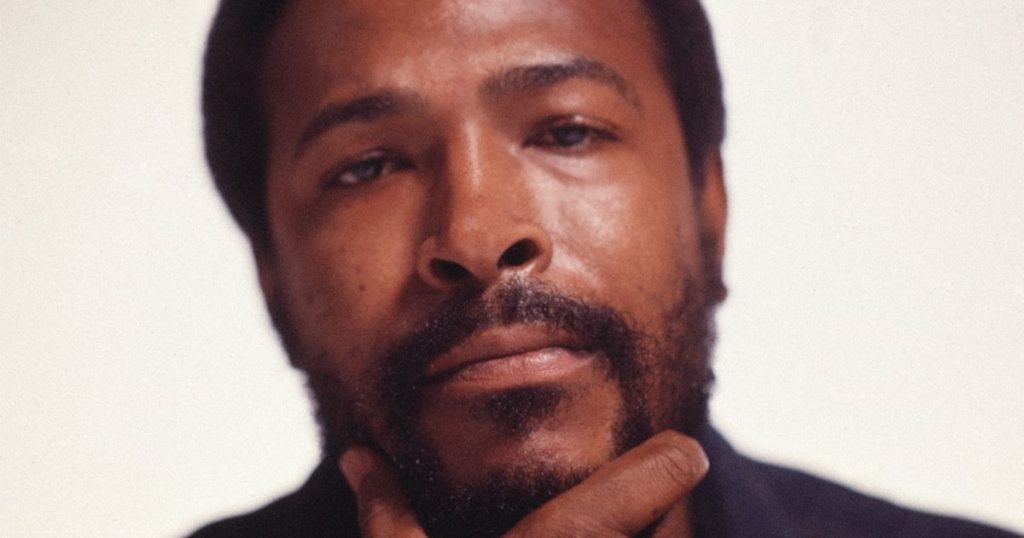 Marvin Gaye reportedly got the 15 year old niece of his then wife, Anna Gordy, pregnant. The real mother of his son Marvin Gaye III is Denise Gordy, according to biographies on the singer's life.
Let's not forget that Janis Gaye (his second wife) was 17 when they started dating. He was 34. Marvin left his first wife for Jan. And guess what? Jan says Marvin liked to watch her have sex with other men.
In Jan's tell all book, After the Dance: My Life With Marvin Gaye, she details a time in which Marvin talked her into having sex with a couple they had been partying with. Marvin didn't join, but instead coached the encounter while he watched.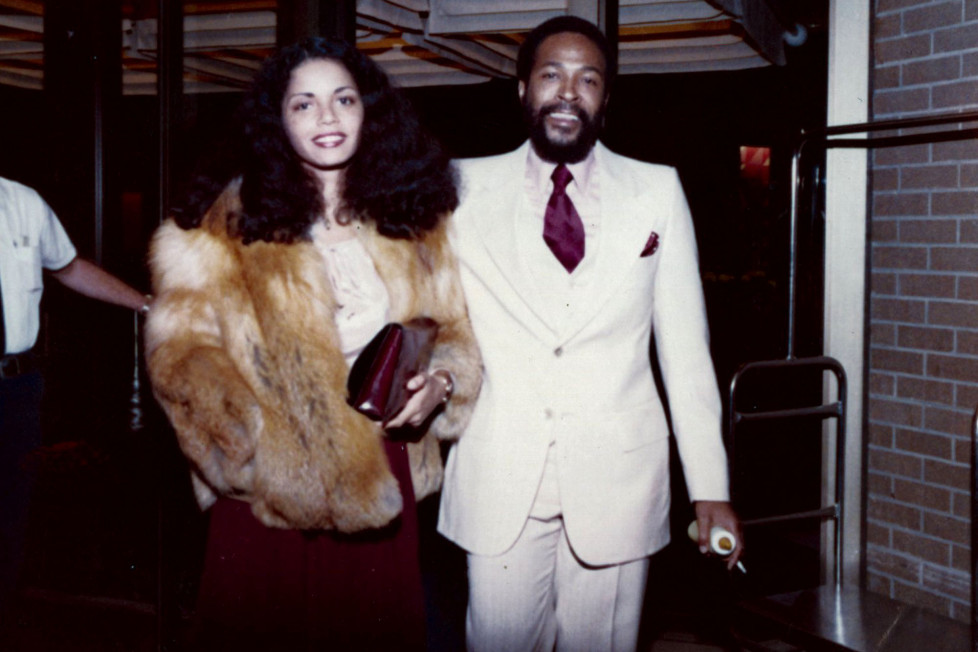 Jan says comedian Richard Pryor would host parties that included watching bikini clad dancers have sex with one another. She says Richard got so high on coke one night that he hit his wife over the head with a wine bottle and called everyone at the table a whore, except for her.
Jan said Marvin told her that it was "fascinating" to see his once innocent girl get turned out. She said he told her, "you have fallen. And yes I do admit, it is exciting to watch you fall."
When they met, Marvin convinced Jan to quit school. He told her he'll teach her more than the teacher.
In After the Dance, Jan says Marvin was a heavy drug user, including acid, free basing cocaine and often had erratic moods.
Marvin started to show dislike for 22 year old Jan's body. She says he would talk about her sagging breast and stretch marks, which came after she birthed their two children.
Her final straw was when Marvin put a knife to her throat. She took the kids and left. She filed for a divorce in 1982. Marvin did not pay any child support.
Marvin faced serious financial troubles and lived with his son in an abandoned truck.
Marvin was shot and killed by his father on April 1, 1984 after the two got into a fight. Marvin was 44.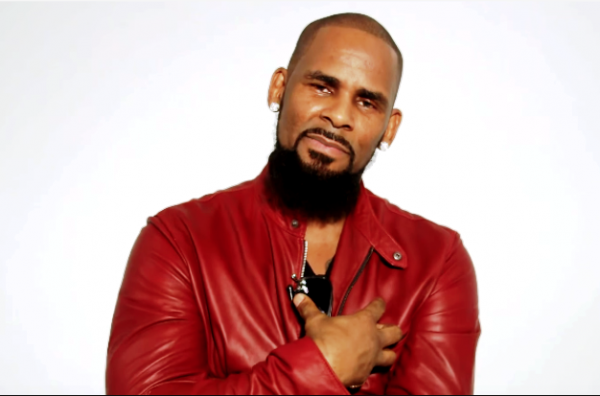 Like Marvin, singer and song writer R. Kelly likes under age girls. A then 27 year old Kelly married his protege, Aaliyah when she was only 15 years old in 1994. Her age was forged so the marriage could happen. The marriage was annulled by Aaliyah's parents. Kelly met her when she was 12 as the two were introduced by her uncle Barry Hankerson who was Kelly's manager at the time.
In the 90s, Kelly settled cases out of court involving accusations of sex with under age girls. In 2002, a sex tape involving Kelly and a 14 year old girl surfaced in which he had sex with her and urinated in her mouth. The girl's aunt and friends were able to identify the teen, but the girl's parents denied it was her, so the case was dropped by Chicago authorities.
Kelly has been in the news since 2017 about an alleged sex cult he runs at his Atlanta home in which he holds under age girls and women hostage.
In 2019, a documentary titled Surviving R. Kelly aired on national television. According to the women in the documentary, Kelly records all of his sexual acts. They say he also makes them sign a contract incriminating themselves to use against them in case they speak out about him.
In the documentary, the women gave details of when they worked with and dated Kelly. One of his former employees says she saw Kelly have sex with a 13 year old Aaliyah on a tour bus.
A former band mate (Kelly started out in 1991 as 1/4 of the group Public Announcement), reportedly left the group after he saw Kelly having sex with Aaliyah on a tour bus.
Stephanie "Sparkle" Edwards, the aunt of the girl in the 2002 sex tape, was also featured in the documentary. She knew Kelly first as he was working on her album. Sparkle introduced her then 12 year old niece and her niece's mother and father to Kelly so they too can work on music with him.
Sparkle says she found out her niece was hanging with Kelly unsupervised. She says she called the girl's parents to see why they had allowed the girl to be with him alone and the parents said it was fine.
According to reports, the girl's father is currently a drummer and tours with Kelly. Women in the Surviving R. Kelly documentary also claims the girl is still with Kelly and is the person who teaches the new comers how to sexually please him.
Lisa Van Allen started dating Kelly in 1998 when she was 17. Lisa says she is the one who found the tape of Kelly and the underage girl and got it to authorities. She said Kelly would walk around with a duffel bag full of VHS tapes of him having sex with girls and women.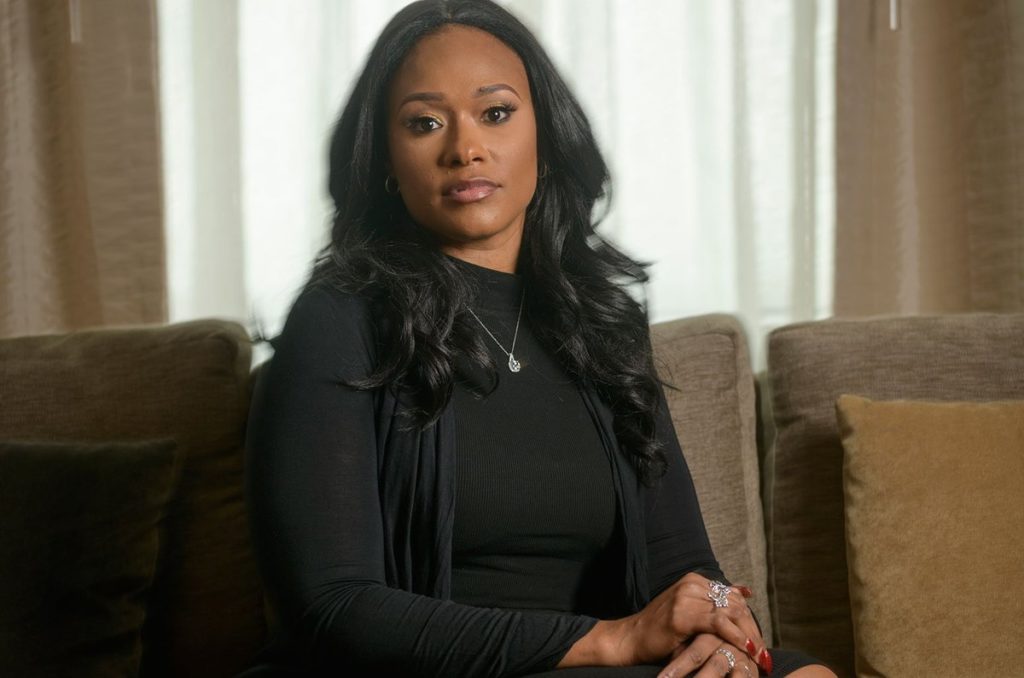 Lisa also says she had a threesome with Kelly and the girl (from the 2002 tape) after he lied about the girls age. Lisa says Kelly told her the girl was 16, but she found out the girl was 14.
The women who have dealt with Kelly says the singer was verbally, physically and emotionally abusive. The women in the documentary said they had to knock on the door before they could leave their rooms. They said they had to get permission to shower, use the restroom and eat. They also said Kelly made them wear baggy clothes and demanded they made no eye contact with or speak to any man but him.
Andrea Kelly married the singer in 1996. She started years prior as his background dancer. Yup, Kelly was married while he was allegedly filming himself sexing under age girls.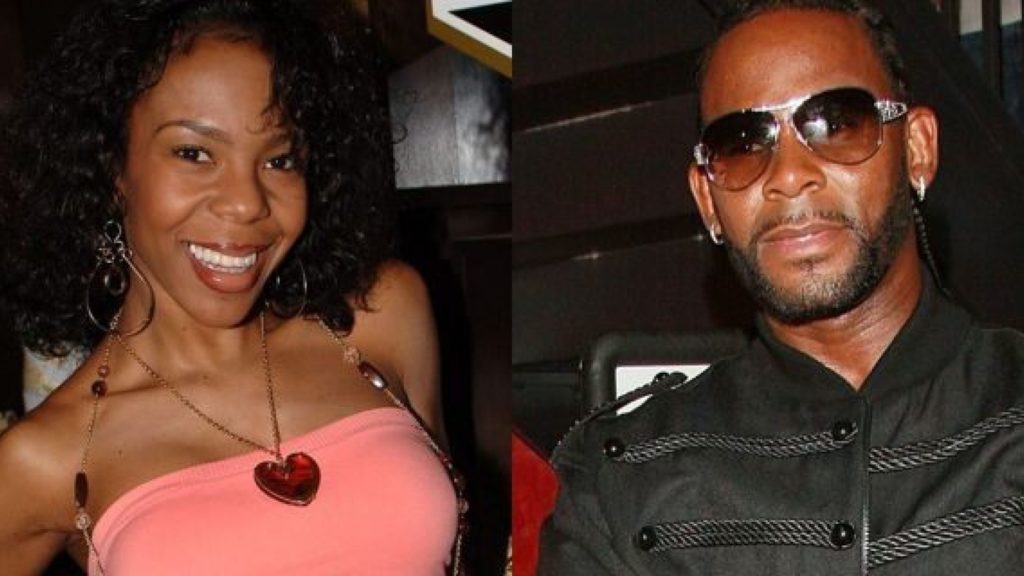 Like the other women, Andrea says she was verbally, physically and emotionally abused by Kelly. She claims to not have any knowledge of him being with under aged girls. The two had three children together. They separated in 2005 and the divorce was final in 2009.
The Savages and the Clary's are two families that claim Kelly met their daughters when they were under age. They say Kelly has not allowed their daughters to speak to them face to face in years.
It was the Savage family that brought media attention to the alleged sex cult Kelly has in his Atlanta home.
The Clary and Savage family have been trying to get access to their daughters, who are both young women now. Jocelyn Savage is 23 and Azriel Clary is 21. The families claim the women have been "brainwashed" by Kelly.
Azriel and Joycelyn interviewed with Gayle King in March 2019. They both said they love Kelly and are in a relationship with him. They also say their parents are upset because they are no longer getting money from Kelly. They young women claim their parents introduced them to Kelly.
Both Marvin Gaye and R. Kelly Were Accused of Being Bisexual
Producer Quincy Jones says actor Marlon Brando had sex with Marvin Gaye and Richard Pryor in an interview he did with Vulture last year.
"He'd f–k anything. Anything! He'd f–k a mailbox. James Baldwin. Richard Pryor. Marvin Gaye," Jones said about Marlon.
Two women that lived with R. Kelly said they witnessed him have sex with his male employee whose nick name is "bubba."
Lisa recently said in an interview that Kelly enjoyed being penetrated with dildos and fingers during sex.
She told Vlad TV, "He definitely likes dildos and fingers in the butt. With him on his all fours, you going in and him throwing it back at you."
Kelly is currently facing 10 counts of aggravated sexual abuse. He is also accused of spreading sexually transmitted diseases.
© 2011 – 2023 TheAfroLounge.com. All Rights Reserved. Unauthorized use and/or duplication of this material without express and written permission from this blog's author and/or owner is strictly prohibited. Excerpts and links may be used, provided that full and clear credit is given to TheAfroLounge.com, with appropriate and specific direction to the original content.