What Really Happened to Florence Joyner?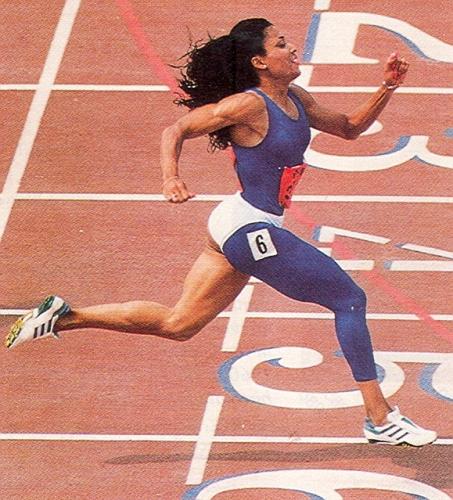 Florence "Flo Jo" Griffith-Joyner is known as the fastest woman of all time. She was a three time gold medalist at the Summer Olympics in 1988. Flo Jo was found dead in her home in Mission Veijo, CA on September 21, 1998. She was 38 years old.
Flo Jo was born and raised in Los Angeles, CA. She was the 7th of the 11 siblings. Her father was a electrical technician and her mother was a teacher. Her parents divorced and Flo Jo and her siblings were raised by their mother.
Flo Jo attended California State University Northridge, but dropped to support her family. She began working as a beautician and bank teller when her coach Bob Kersee (who was married track star Jackie Joyner-Kersee) convinced her to transfer to the University of California Los Angeles.
In 1983, Flo Jo received a degree in psychology and became a rising sprinter. In 1987, she married fellow athlete Al Joyner, who later became her coach. In 1988, she set the world record for the 100 meter and 200 meter race. In November 1990, Flo Jo gave birth to their daughter Mary Ruth Joyner.
Flo Jo was named the fastest woman in the world. She was also a trendsetter sporting long fingernails and fashionable running gear.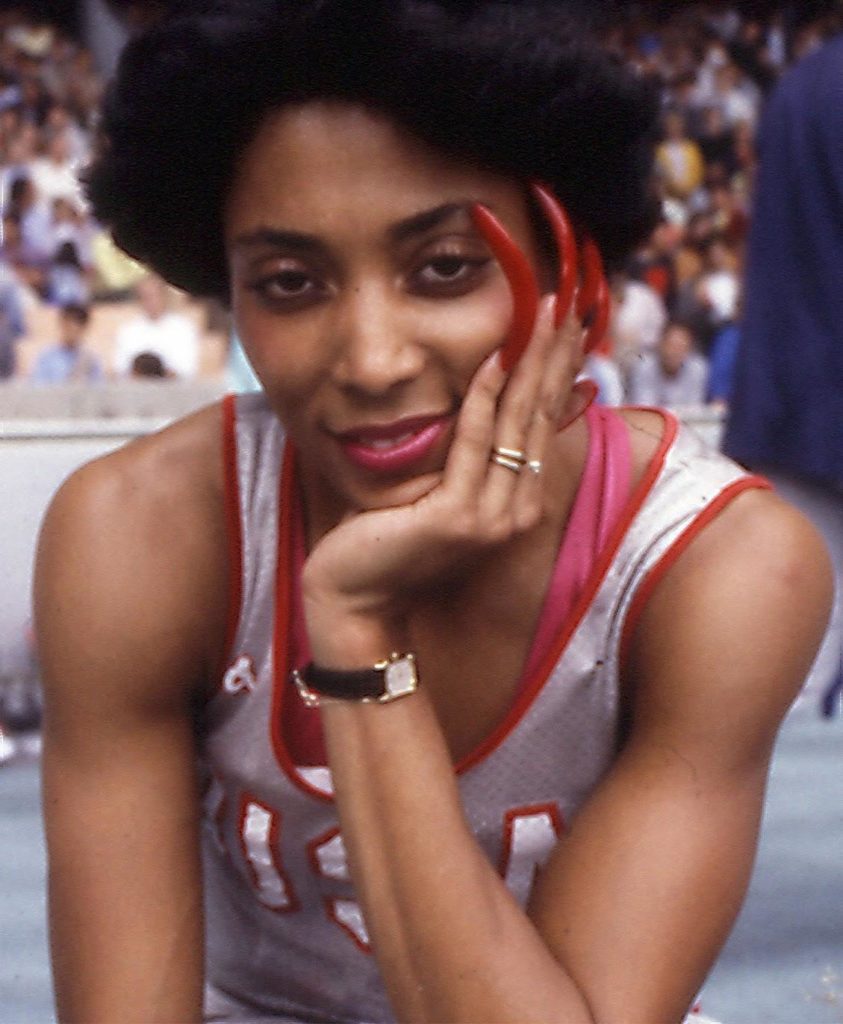 Flo-Jo was picked by former President Bill Clinton to be co-chair of the President's Council on Physical Fitness and Sports. She also created the Florence Griffith Joyner Youth Foundation and her own workout video, The Flo-Jo Workout: Mind, Body and Spirit.
Due to her speed, critics accused Flo Jo of using performance enhancement drugs. "I know exactly what people are saying about me," said Joyner. "And it's simply not true. I don't need to use drugs. They can come and test me every week of the year if they want to. I've got nothing to hide." In 1988, she took 11 drugs tests and passed them all.
In 1989, Flo-Jo announced her sudden retirement following questions being raised on her muscular appearance, fast speed and husky voice. She stated that she wanted to spend more time with her family.
How Did Flo Jo Die?
On September 21, 1998, Joyner died in her sleep after suffering an epileptic seizure and suffocated in her home in Mission Viejo, California, according to reports. She was survived by her husband and daughter. Two years before, she had a seizure on a plane, but the family said very little about the incident.
In 1999, Flo Jo's mother filed a wrongful death lawsuit against Al Joyner. According to the LA Times, "The four-page complaint filed in Orange County Superior Court includes few specific allegations other than the charge that Joyner failed to "exercise reasonable care to avoid foreseeable risk of harm" to his wife and that "harmful or offensive touching" caused her death."
According to the LA Times:
"The four-page complaint filed in Orange County Superior Court includes few specific allegations other than the charge that Joyner failed to "exercise reasonable care to avoid foreseeable risk of harm" to his wife and that "harmful or offensive touching" caused her death.
Griffith said the foundation is undermining the efforts of a separate charity group, the Florence Griffith Joyner Youth Foundation, which she supports.
In his wife's memory, Al Joyner established the Flo-Jo Memorial Community Empowerment Foundation and launched other ventures. He has hoped to open a Florence Griffith Joyner museum in Southern California, which would display her writing, art and clothing designs."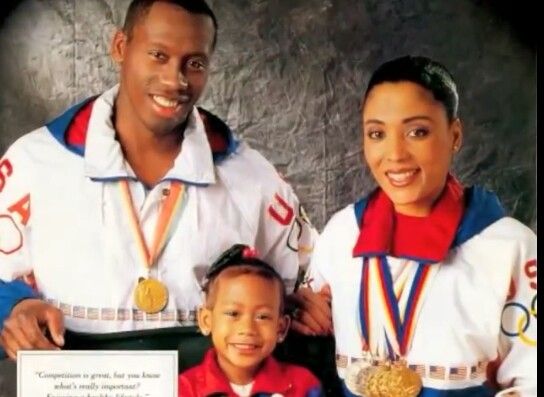 Flo Jo's mother said her and Al's relationship got worse after her daughters death. So much so that he tried to evict her from the Rancho Santa Margarita home in which she lives. The home is owned by Al, but Flo Jo allowed her to live there.
In 2003, Al Joyner married Alisha Biehn and has three children.
What "harmful or offensive touching" was Flo Jo's mom referring too? Was Flo Jo physically abused by her husband?
Conspiracy Theory
Lecturer Bobby Hemmitt believes Flo Jo was murdered because of image perception. He believes Jackie Joyner Kersee received the most admiration in mainstream media (the media titled her the "greatest female athlete ever") because she was below average in regards to physical beauty. He believes Flo Jo was taken out because her image was too attractive for mainstream media.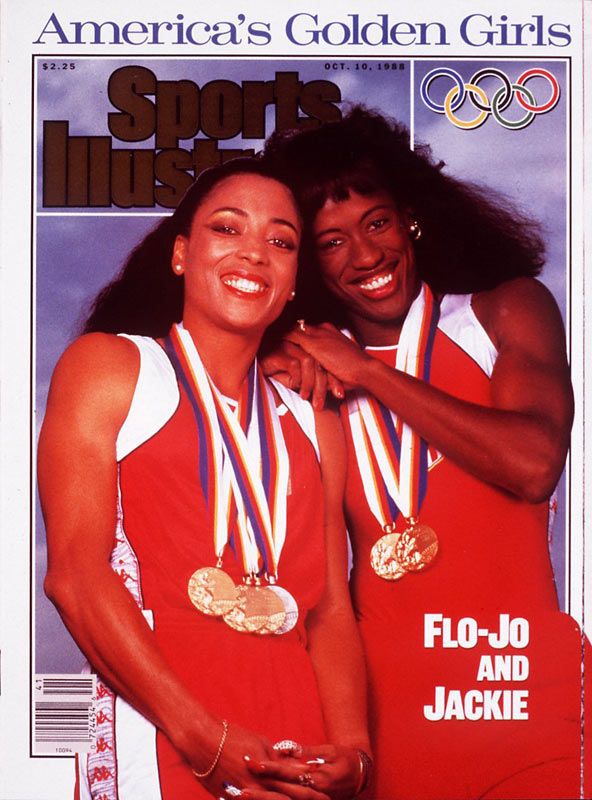 "…They're trying to dehumanize a people. They can't have a black woman that looks like something that can get the white man sexually aroused. They cannot put that on the mainstream screen…that's why she was attacked. Everything is based on mind control"
Hemmitt is implying that Flo Jo's speed would not have been questioned if she was not as attractive. He's implying that Jackie was "chosen" because she is less attractive.
Some might say that Hemmitt's argument is far fetched, however, it is interesting how Al married a white women after Flo Jo's death. In fact, it is not uncommon to see well known athletes marry white women. Some believe this is done purposely to keep the money within a certain family bloodline. This could also be connected to the theory of image perception.
Doping Reports
According to Victor Conte (founder of BALCO) he was told Jackee Joyner Kersee's positive testing (for performance enhancements drugs) was covered up. He says he was told there were three positive tests in 1988. He says his "source is about as credible as anyone he knows."
Conte says he was told "others who were tested positive at the same time frame retired at the height of their career."
Conte says he was told 50 out of 100 positive testing (for performance enhancement drugs) were covered up at a higher level. He also says 19 were gold medalist.
"Instead of receiving any punishment or consequence, they basically went to them and enabled them to use the same drugs, but changed tapered time so that they later didn't get a positive test and embarrass the United States."
"When I talked about this doctor, he basically said look there's 3 letters and 3 numbers as the code to the urine sample. What I'm going to do, say its "ABC 123", on the B sample when I split it, I'm going to leave out a letter. I'll just write "AC 123″. So, this way you can tell your lawyer. He'll ask for the forms and you can see there was a breach here and this will never come out and be tossed on a technicality."
Conte says he believes it was an "inside job." He says, "As they promote the the Olympic games as fair competition amongst the nations of the world, I believe it's really about the money they make from the television rights. The people at the very top who are making the lion share of the money, they control what's going on all the way down. Including the drug testing and who tests positive and who doesn't. Or whose results become public and whose are covered up. "
Flo Jo
In 2000, the 102nd Street School in Los Angeles was renamed Florence Griffith Joyner Elementary School. Griffith-Joyner had attended the school as a child.
Flo Jo's record has yet to be broken.
© 2011 – 2023 TheAfroLounge.com. All Rights Reserved. Unauthorized use and/or duplication of this material without express and written permission from this blog's author and/or owner is strictly prohibited. Excerpts and links may be used, provided that full and clear credit is given to TheAfroLounge.com, with appropriate and specific direction to the original content.