Singer August Alsina Sold His Soul?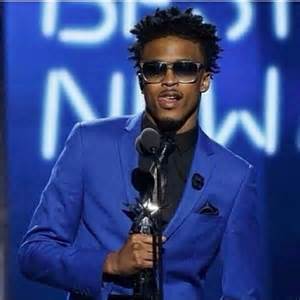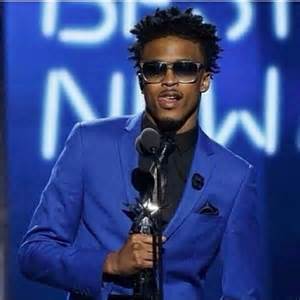 Originally posted July 9, 2014
August Alsina is a new crooner to the music industry, straight from New Orleans. He started out posting videos of himself singing on YouTube five years ago, to actually getting a recording contract with Def Jam in 2012. Last year, August Alsina released his hit song, I Luv This Sh*t, featuring Trinidad James. The song hit number one on the charts and just a couple of weeks ago August won two BET Awards. One award for Best New Artist and the other for Viewers Choice. At the Bet Awards he performed with top R&B singers, Chris Brown and Trey Songz. Even though many are proud of his accomplishments, one can't help but see his initiation into the dark side of the music industry.
In the summer 2014 issue of Vibe magazine, August is seen doing the infamous shhh, be quiet pose. The same pose we have seen most entertainers doing. According to various sources, this pose means that the entertainer has taken the oath of the baphomet.
Below are just a few of many entertainers doing the 'shhh' pose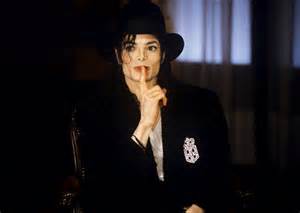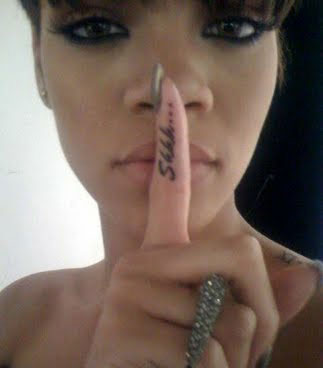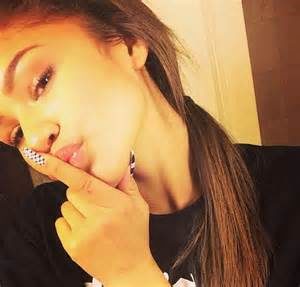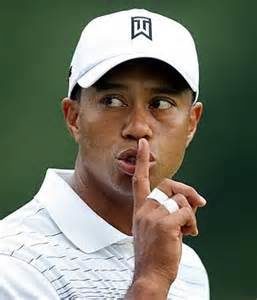 There are penis pictures of male celebrities all over the internet. The 'penis pic' is also an oath, black mail or initiation. August took a 'penis pic' and later deleted it from his instagram. In the picture August doesn't look too happy about doing it nor does his explanation make sense. He says he lost a bet, but chances are the picture had to be done to please his handlers.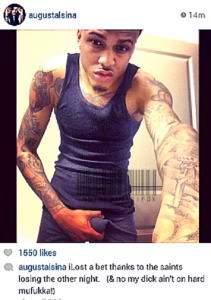 August is seen wearing sunglasses most of the time. Is this to cover the pain and lack of soul in his eyes? He has also been instructed to get tattoos like most singers and hip hop artist of today. According to sources, this is all a part of the oath. Notice in the picture below how both August Alsina and Chris Brown have pictures of a female demon with one eye showing.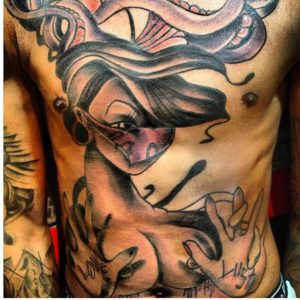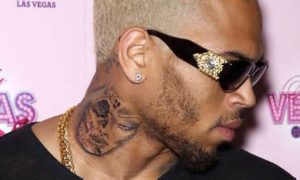 On August 31, 2010, August's brother Melvin LaBranch III was shot and killed in New Orleans, LA. After his death is when August started to push harder to accomplish his goal of getting a major record deal. In an interview August says he's a "real nigga coming through". During his BET Awards August thanked Jesus Christ. Would Jesus approve of him selling his soul to sell records? Maybe August should have a talk with Katt Williams and DMX.
© 2011 – 2023 TheAfroLounge.com. All Rights Reserved. Unauthorized use and/or duplication of this material without express and written permission from this blog's author and/or owner is strictly prohibited. Excerpts and links may be used, provided that full and clear credit is given to TheAfroLounge.com, with appropriate and specific direction to the original content.