Tupac Shakur Was Murdered by the FBI?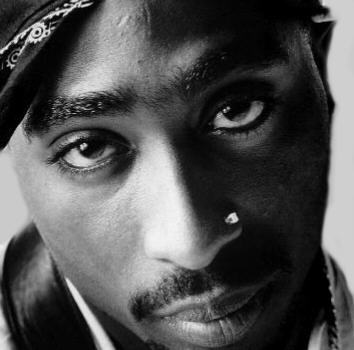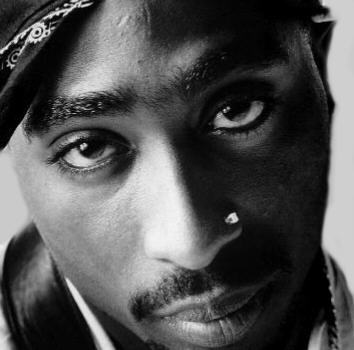 Originally posted on December 16, 2013
John Potash, author of The FBI War On Tupac and Black Leaders, says the FBI Killed Tupac Shakur. His book is based on 12 years of research. It includes 1,000 endnotes, sources from over 100 interviews, FOIA-released CIA and FBI documents, court transcripts and more.
Potash presents the idea that the American government has conducted deadly missions against minority leaders using FBI COINTELPRO (Counter Intelligence Program) style tactics since the 1960s. Potash suggested that Tupac was seen as a threat because of his political affiliations and his influence on balck culture.
Potash said in an interview with All Hip Hop that Tupac was under the radar because of his life long connection with the Black Panther Party and other militant revolutionaries. "He had very close relationships with his extended Black Panther Party family, who acted as his mentors, not to mention that he was trying to do more positive things," he says. "[The government] orchestrated his assassination."
Tupac's mother, Afeni Shakur, was an active member of the Black Panther Party. While pregnant with Tupac, Afeni was in prison for allegedly conspiring to blow up stores and subways. She acted as her own attorney and was acquitted one month before Tupac was born. A few of Afeni's high profiled acquaintances include, Mutulu Shakur, Lumumba Shakur, Assata Shakur and Geronimo Pratt.
Reports state that the FBI followed Afeni from job to job and pressured her employers to fire her. This resulted in Afeni moving from house to house to provide shelter for Tupac and his sister, Sekyiwa Shakur. Afeni began using crack cocaine and moved her family from Harlem to Baltimore and then to Oakland, CA.
Oakland is where Tupac became a radical rapper, an activist and a member of the New African Panthers. Potash suggests as Tupac's popularity and wealth grew, the more attacks were made against him.
In November 1991, Tupac's first album 2Pacalypse Now was released. Within days, Tupac was stopped for jay walking and was physically assaulted and choked to unconsciousness by police. Within a year, Tupac's limousine was shot at while leaving the premier of his movie, Juice. In August 22, 1992 at the Marine Festival in the San Francisco area, Tupac was assaulted by strangers. It's reported that Tupac was shot at in front of the police, as they stood and did nothing. Three months later, Dan Quale denounced Tupac's debut album in a public speech. Interscope decided not to release Tupac's sophomore album, Strictly For My N.I.G.G.A.Z. (Never Ignorant Getting Goals Accomplished). Time Warner, who had a stake in Interscope, refused to release the album for another year.
Tupac decided to change his image to appeal to gangsters in hopes to get them to listen to his messages. After the 1992 gang 'Truce Picnic' in California, Tupac and Mutulu created a T.H.U.G. L.I.F.E (The Hate You Give Little Infants F*cks Everyone) code of conduct.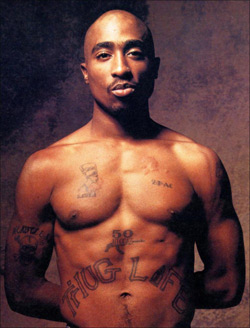 Jacques Agnant and Tupac met on the set of Tupac's movie, Above The Rim. Potash believes Agnant was an undercover agent who was sent to befriend and set up Tupac. In 1993, Agnant introduced Tupac to Ayanna Jackson, the woman who eventually accused him and Tupac of rape and sodomy. Medical investigators reported there was no sign of forced sex. Both Tupac and Jackson agreed (during trial) that consensual sex occurred, but Tupac was still sentenced to serve one to four years in prison in 1994. Agnant's case was dismissed.
During the 1994 trial, a friend of Agnant offered a large amount of money to record a song with Tupac at a studio in Time Square. When Tupac entered the lobby of the studio, he was shot five times. Two of the bullets hit his skull, missing his brain. Tupac survived the shooting. Potash believes this was the FBI's attempt to take Tupac's life.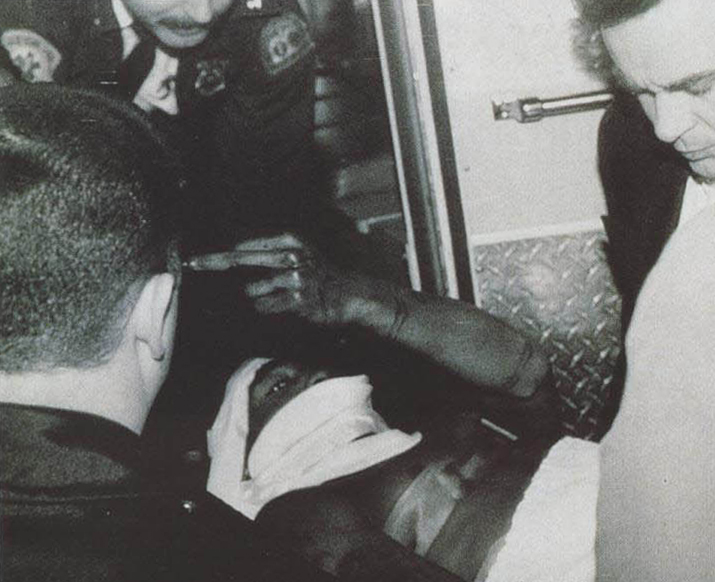 While serving his sentence in Rikers Island, Tupac received anonymous letters stating that east coast rapper Notorious B.I.G. set him up to be shot. Potash suggests this was an FBI intelligence tactic used to cause tension between the two rappers. After 11 months in prison, Tupac was approached by Suge Knight, owner of Death Row Records. He offered to bail him out of prison if he signed a three album contract. Tupac did and was released days after the meeting.
Tupac's rap image changed and he wrote his most negative lyrics while signed to Death Row Records. In February 1996, Tupac released a double disk album, All Eyez On Me. He immediately began working on his third album, The Don Kilimunati: 7 Day Theory, which would have completed his contract with Death Row. Tupac let it be known that he was ready to leave the label and even started his own record label, Euthanasia. At the end of August 1996, Tupac fired his Death Row attorney.
Tupac was scheduled to attend the Mike Tyson fight in Las Vegas, NV on September 7, 1996. Kevin Hackie, a Death Row bodyguard, allegedly told Tupac not to go to Las Vegas. Hackie revealed in recent years that he was an undercover FBI agent at the time.
Hackie told All Hip Hop in 2007:
"At about six o'clock I received a call from Reggie that I needed to go to the airport and he had a flight waiting for me at seven o clock," he said. "I called up Tupac and he told me "Kev, I'm going to Vegas but I don't want to go because I don't trust these ni**a's". He [Tupac] told me to hurry up and make my flight. I advised him of my situation. I told him this is where I'm at, at the county jail. I said "look whatever you do wear your vest. "
Tupac's bodyguard, Frank Alexander, was ordered not to carry a gun that night. Tupac was shot several times in the passenger side of a black BMW, which was driven by Suge Knight. Bullets hit Tupac in the chest, pelvis, thigh, right hand and lung. He died of eternal bleeding on Friday, September 13, 1996. He was twenty five years old. With 13 bullets shot in the car, none hit Suge Knight. Hackie claims to have documents to prove FBI agents were in the vicinity and watched Tupac's murder.
"A high level police detective named Russell Poole got himself assigned to the murder investigation of Biggie [Notorious B.I.G], during his investigation he stumbled across the fact that Death Row Records employed many officers who were considered agents," Potash said. "Poole also found typical intelligence operations such as trafficking drugs, guns and laundering money taking place at Death Row Records."
Eight months after Tupac's murder, rapper Notorious B.I.G. was murdered in Los Angeles, CA. Poole claims to have overwhelming evidence that his fellow officers of Death Row killed Notorious B.I.G. to cause confusion over who really murdered Tupac.
© 2011 – 2023 TheAfroLounge.com. All Rights Reserved. Unauthorized use and/or duplication of this material without express and written permission from this blog's author and/or owner is strictly prohibited. Excerpts and links may be used, provided that full and clear credit is given to TheAfroLounge.com, with appropriate and specific direction to the original content.